2017年04月29日
Hair comes in many different colors and textures, but there's one aspect that all types of hair share: the potential for frizzing. Fortunately, the more common causes can be remedied and allow you to keep the frizzing to a minimum. Here are some of the reasons why your hair is doing the unthinkable and what you can do to manage the situation.
Using the Wrong Type of Brush
There are a lot of rush designs on the market today and with good reason. One design is ideal for hair that is thinner and straight while a different kind would work better for hair that's thicker and has more body. If you are using a brush that is not right for your hair type, making a change to something more appropriate could reduce the frizzing by a noticeable margin.
Not Brushing Before You Shampoo
Not everyone thinks about brushing before they shampoo and condition their hair. If so, you are not getting the best results from your hair care products. By brushing before you wet your hair and apply the shampoo, it's easier for the product to distribute evenly. While this is important for everyone, it's especially helpful for people with thick and somewhat curly hair.
Keep in mind it's not just about the even distribution of the shampoo. Brushing first makes it easier to rinse the shampoo out of your hair and paves the way for evenly distributing the curly hair conditioner during the application. Try this approach and you'll notice a difference after just a few rounds of shampooing and conditioning.
Washing Your Hair Too Often
Even when you use great hair care products, washing your hair too frequently strips it of essential oils. Dryer hair is not just brittle; it's also likely to frizz much easier.
If you are in the habit of shampooing and conditioning your hair daily, consider cutting back to every other day. From straight to curly hairstyles, this one tip will go a long way toward improving the health and the look of your hair.
Using Too Much Heat
Excessive heat is another reason why your hair tends to frizz. If you like to wash and condition your hair during a shower, adjust the water so that it's no more than lukewarm. When you use a flat iron or a similar device to straighten or add curls to your hair, use a setting that will not cause damage. If you are not sure what setting to use, consult as stylist.
As you begin to make changes in how you care for your hair, make a note of how the texture improves. Along with no longer dealing with frizzy hair, you'll notice that it's softer, easier to manage, and has a healthy appearance. Get started today and things will look a lot better after a couple of weeks.Read more at:formal dresses uk | cocktail dresses
2017年04月27日
Every year, Service in Style, a student organization founded 15 years ago by Lauren Bush '06, brings together students, corporations, and retailers every spring to raise awareness of autism on campus through a professional, large-scale fashion show. Each April during Autism Awareness Month, this show, otherwise known as Fashion Speaks, is produced and modeled entirely by University students. As the largest student-run charity event on campus, Service in Style donates 100% of its proceeds to the Eden Autism Institute in Princeton, N.J.
The Daily Princetonian interviewed this year's Fashion Speaks co-chairs Olivia Allen '18 and Laura Herman '18, as well as student model Alexander Kirschenbauer '20 to find out more about the production.
The Daily Princetonian: Congratulations on a great show! In your own words, what is Fashion Speaks? What does it mean to you?
Olivia Allen: I'm sure you've heard the spiel already, but Fashion Speaks is the largest student-run charity organization on campus. It's the largest student-run charity event that happens all year. Fashions Speaks just means so much to me personally. I was a service co-chair last year, and I worked on the service committee my freshman year. Now that I'm a junior, I've worked really closely with the Eden Autism Institute. I've visited and I've gotten to see where the money actually goes, so it's been a really meaningful and important experience to me and my most meaningful experience at Princeton by far.
Laura Herman: I'm also very interested in helping with the Eden Autism Institute, particularly from a more academic background. I study psychology and neuroscience here, and I've actually been dreaming about being a part of Fashion Speaks since before I got to Princeton. As an eager prefrosh, I was stalking the Facebook page and I was obsessed with joining Service in Style. I went to the activities fair when I was a prefrosh and I asked them why there was no Service in Style booth. People responded that they just hadn't signed up. Later in the fall, Service in Style wasn't really happening because it's a spring-term organization. I just kept bothering people until they let me be on the committee, and ever since then I've really enjoyed being involved. It's kind of a dream to be up on stage tonight as a co-chair.
DP: What's been the best memory you both have had so far?
OA: Definitely — this is a recurring thing — but we have a dance workshop every year as part of Eden's after-school program. Once a year, a couple weeks before the show, they bring some students and diSiac teaches us all a dance routine. It's just generally been amazing because just getting to interact with the Eden students face-to-face makes me feel so much more connected.
LH: It really puts a face to the name of those you're raising all this money for. I got to hold hands and dance with one of the boys and that was really, really fun.
DP: What are the biggest challenges you have faced so far?
LH: I think a big challenge for any student organization is fundraising, especially on a college campus when everyone is struggling to make ends meet. People don't really want to fork over an extra twenty dollars or hundred dollars. Though they do want to help, a lot of people find it hard to give more than the ticket sales, so we've worked on doing a lot of different innovative fundraising strategies this year. We had a raffle and people feel like they're actually getting something out of it, and that's been really, really exciting this year. There have been a few other tactics to actually sell things so people are getting something out of their fundraising and we're getting something out of their donation as well.
DP: What hopes do you have for the show in the future?
OA: Always bigger and better. Honestly, I mean, the main goal is raising as much money for Eden as possible and being as connected to our cause as possible. This year we set a really ambitious goal of $25,000 which we haven't hit, but we're almost there. I think next year the co-chairs that we choose will feel just the same.
LH: Eden is the most important thing of all in Service in Style and Fashion Speaks. I'm sure next year's co-chairs will exceed our expectations.
DP: How did you get involved in the show tonight?
Alexander Kirschenbauer: Fashion Speaks is a large community on campus, and I was approached by multiple people who said it was a great cause. I'm always interested in helping out, and if doing a runway is a fun way of doing that, then I'm all for it.
DP: What's been your best memory so far?
AK: Just the people, the people that are here. Everyone is so invested in actually helping out the organization, which you don't see a lot. A lot of people may do community service for a résumé booster or something like that, but everyone here is interested in having fun and really helping out which is inspiring to see.
DP: What challenges have you faced?
AK: The organization of the whole program was massive, but you know once we got to work together — and for a very clear goal — it made it easy to do so.
DP: Do you have any hopes for the show?
AK: Oh yeah! It's been getting bigger and bigger every year — I think this is the fifteenth year if I'm not mistaken —- and we're bigger than last year already. I just hope we can keep going, keep building, and keep gathering all the support we can get and help the Eden Autism Center because that's always the main goal.Read more at:uk prom dresses | formal dresses uk
2017年04月25日
In the age of the internet, social media and business go hand in hand. With this budding frontier of professional innovation, many students are eager to garner as much information from those who have the know-how.
The Public Relations Student Society of America at the University of Wisconsin-Stevens Point is organizing an event for just that.
Quyen Hom, small business owner of the Assembly boutique on Clark Street, will be giving a presentation on fashion, public relations, social media and small business to give students a view into the real world of today's business.
The presentation will be on Wednesday, April 26 at 5 p.m. in the Legacy Room of the Dreyfus University Center.
The Public Relations Student Society of America Facebook page describes the event as a way to "learn more about how to effectively market yourself and your business over social media and get a glamorous look at the life of Quyen Hom."
Isabella Pietsch, senior communication–public relations major and web management chair for Public Relations Student Society of America, is organizing the event.
"I was really inspired by Hom's branding and marketing on her Instagram and her Facebook and throughout all her social media platforms," Pietsch said. "She really likes to go live and connect with her customers and her audience that way. That's exactly the kind of thing we talk about in public relations, how important it is to connect with people as much as possible."
Though Hom's boutique, the Assembly, is relatively new downtown, having just celebrated its one year anniversary at the beginning of the month, it is already making a name for itself and leaving its impression on customers.
When Pietsch originally reached out to Hom to begin organizing the event, she quickly came to witness Hom's excitement and willingness to share her story with students.
The event will consist of Hom beginning with a presentation and then opening up for questions at the end.
"I really want students to be more aware of the small businesses in our immediate area," Pietsch said. "I think it's so cool to have this one, powerful woman who's doing so well for herself with this small business."
The event is open to students of all majors, regardless of membership with Public Relations Student Society of America.
Pietsch also highlighted the event as an opportunity to network, for both those in public relations and college students in general.
"I'm hoping students learn that there's more to public relations than they expect," Pietsch said. "It's really exciting to see other people make it in small business, especially all on their own."Read more at:prom dresses online | formal dresses
2017年04月21日
(Photo:prom dresses 2017)
American International College hosted its 48th annual Fashion Show on April 8th, with plenty of fun and high style.
A group of volunteers came together to create the best Fashion Show yet.
Professor Frank Borelli from the Theater Department was in charge and made sure everything was in place. This Fashion Show and every other one that came after it honors a lady everyone looked up to once as a role model and a mother: Naomi White a.k.a Ma White, known for her work with an organization known as P.R.I.D.E. (Person Ready In Defense of Ebony).
Alumni who were once a part of it from the 1980s up to the 2010s came out to show their support along with some AIC colleagues.
A couple of students offered their thoughts on the show.
Dana Bramble, a junior majoring in Chemistry here at AIC, took part in the Fashion Show.
"This year's Fashion Show may have been just one of the best one yet since I've been here," Bramble said. "Especially getting to be in it was just great and I would not mind being in it for my final year."
Bramble added, "Tech week killed me because we had to practice every day for basically two weeks until the day of the fashion show from 8-11, sometime even pass that." From the look of it, she was both exhausted and happy that she can now relax, but overall she was happy to be a part of it.
Naquan Smith is also a junior here at AIC is also a junior, and is a member of the Track and Field team. Smith was also part of the show.
"Rehearsing for the past couple months has been something," Smith said. "Remembering my scenes for the show was not the problem but, coming from school to practice then the Fashion Show, I felt exhausted but, I wanted to take part," he added with a smirk on his face.
Smith added, "It was fun. The crowd was nice and my friends came out to support so, overall it was a great show and I would not mind doing it again for my final year."
Freshman Carl Colas agreed.
"This Fashion Show was good to me. I enjoyed it. I felt a bit nervous the day of but, I got it together and did my part," said Colas, who is wide receiver on the football team.
"Saturday was such a long day coming from a scrimmage to a rehearsal before show then to a party was a drag. It was really fun though and then to party after to end the night was just the right way," Colas added with a laugh.
The 48th annual Fashion Show was good to the crowd and those who participated in it as well. Everyone enjoyed themselves and ended the show in a dedication to a poster saying "Find Our Girls."
The best way to end the show was by letting everyone know that all lives matter, and that things need to come a change.Read more at:celebrity dresses
2017年04月19日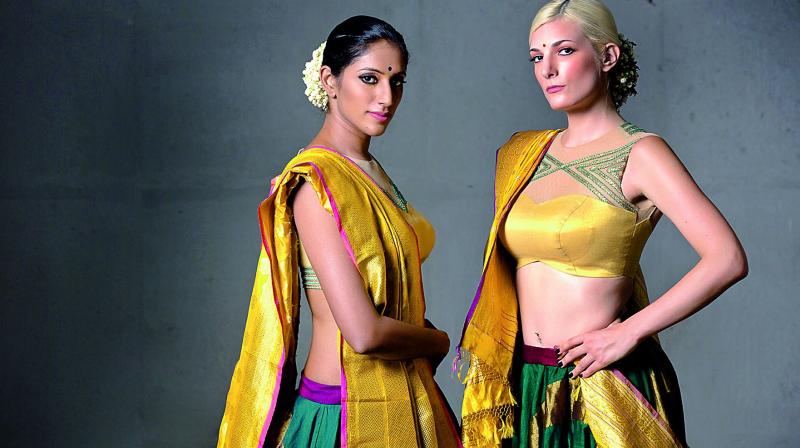 Outside temperatures may be soaring, but the wedding season is at its peak. While some consider having the event indoors, most people like to have the wedding on sprawling lawns. And although one can use tents and shamiyanas, there is no escape from the scorching sun.
With heavy lehengas and even heavier jewellery, the summer heat can play havoc on the bride and the guests' dream of enjoying the big day. Added to that, heavy makeup smudges far more easily in summers than in the wintertime.
Due to the heat and sweat, many fabrics stick to the body, making one uncomfortable. "For us Indians, textiles are eternally in tune with seasons. For summer, trendsetters will be whites, a fusion of light pastel colours with a dash of calming brightness. One can choose fabrics that are sheer and flowy, so that your summer wear is absolutely comfortable and fresh air reaches your body," says designer Gaurang Shah.
However, if someone chooses a summer-friendly fabric like cotton, it might not look grand enough for an occasion like a wedding. Explaining how one can add bling to their attire, designer Shravan Kummar says, "For a South Indian wedding, saris in light silk or khadi-jamdani with less of embroidery can be worn. To add to the drama, one can wear bright pop shades but with less of bling. For a North Indian one can opt for georgette lehengas or saris of net and organza that have more of flair and less of bling." To accessorise the whole look, Shravan adds, "Pick light jewelleries such as chains with nice pendants or bracelets, which will look elegant and classy. Also, one can accessorise with flowers."
Make-up also plays a major role in any wedding, as everyone wants to put their best foot forward.
"On the big day, before starting to put the make-up on, make sure you splash your face with freezing cold water. Carry a make-up setting spray that you can use just in case you feel your make-up is melting. However, make sure you don't use the spray very frequently as that can damage your skin," says Meenakshi Pamnani, a fashion blogger.Read more at:cheap prom dresses uk | prom dress shops
2017年04月17日
From airports to industry dos, Alia Bhatt lets her T-shirts do the talking — "I speak fluent sarcasm." "Buggin' out." "No hard feelings." She pairs them with distressed jeans or smart short-suits, even long, feminine skirts. Meanwhile, her on-screen looks have sparked trends. Who can forget the shimmery pink lehenga from Student of The Year, the blue high-low hemline dress from Shandaar or the white crop top paired with metallic pleated skirt from Dear Zindagi?
The 24-year-old actor is a style icon in her own right, thanks to her casual vibe that can easily be emulated. Speaking along the sidelines of the Amazon India Fashion Week, where she was the showstopper for Maybelline, Alia says her mantra is simple: "Style, clothing, make-up, hair, everything you do must go with your personality. It's about how you feel, not about what you want people to think of you."
Which is why she loves working with her stylist Ami Patel. "She's very creative. Even if I'm going to a party, sometimes, I don't want to look like a butterfly; I'll want to be a bit more edgy. I'll say something like 'I want to look like I don't want to be here'. Then we fool around with the idea, and come up with a look that I end up loving," she says.
Her suitcase
When it comes to high street brands, she prefers free-spirited clothing with fun prints. "Pull&Bear's collection is very much in tune with my personality. So are Stradivarius and Alekai. Anya Hindmarch has some brilliant bags. For a high-street-meets-boutique look, I opt for Zadig & Voltaire Basically, I like to mix it up," she adds with a laugh. Interestingly, while Alia is a bag person, she isn't hung up on luxury brands. "I wouldn't go for luxury brands unless it's a pair of boots or a coat. It's the same with shoes."
With the holiday season coming up, Alia can't wait to head to a seaside destination. "Beach fashion is the best; you don't have to dress up at all. What I love about it is that you can wear a pair of chappals and still look fashionable. I leave my hair open for those salty beach waves and my skin is bare except for sunscreen and moisturiser." She recounts a recent one-day trip to Marbella, for which she "packed the tiniest suitcase possible. Some shorts, a bikini and three throwovers. Done."Read more at:evening gowns | cocktail dresses uk
2017年04月13日
It is a truism of the history of dress that decade- defining looks generally do not congeal until quite late in the period they eventually come to represent.
The miniskirts and Crayola colours of the 1960s, the power shoulders of the 1980s and the minimalism of the 1990s all reached critical mass well into the midpoint of those eras, when whatever had been bubbling up in wardrobes and on sidewalks found its reflection in the wider world.
It is now that stage in the 2010s. The tectonic plates of fashion have shifted.
Look around. What do you see?
During the recent round of fashion shows, suits - and sleeves and long skirts - dominated.
"Women who once bought strapless dresses with a little skirt are now buying evening gowns with sleeves and high necks," said Ms Claire Distenfeld, owner of Fivestory, a destination boutique on the Upper East Side of Manhattan.
"Four seasons ago, we couldn't sell a blouse and now everyone wants a blouse.
"Young women who used to come in and buy Balmain's non-existent dresses are leaving with knee-length skirts with a sweater or blouse by Emilia Wickstead."
And speaking of Balmain - even that label offered long knits, long sleeves and long crocodile skins among the short-'n'-fringed styles in its last collection.
Look to the red carpet.
There was actress Ruth Negga owning the last awards season in a series of generously sleeved frocks and then showing up at the Oscars almost entirely covered in red Valentino - long sleeves, high neck, long skirt - and making pretty much every top 10 best-dressed list of the night.
Ditto actresses Jessica Biel (in long-sleeved, high-necked, floor- length gold Kaufmanfranco) and Isabelle Huppert (in long-sleeved, crew-necked, floor-length white Armani Prive).
"It's a macro trend," said Ms Ghizlan Guenez, founder of The Modist, a new fashion site.
Which is to say, a trend that goes beyond fashion.
But what exactly is it? The beginning of a new age of female "pluri- empowerment" (as trend forecaster Iza Dezon told CNN), as expressed through the kind of dress that prioritises the individual and her needs over the cliches of female role play.
Arguably, it began, as these things do, at least three years ago.
The New York Times began chronicling young women on the streets of Brooklyn layering clothes in creative ways that shielded or swaddled their bodies back in 2015.
But it is only now reaching critical mass, thanks to a convergence of social, political and cultural factors as reflected in clothing.
Consider it this way: In 2014, singer Rihanna accepted the Fashion Icon Award from the Council of Fashion Designers of America in a sheer rhinestone-spangled scrim of a dress by Adam Selman.
In November, she accepted the Shoe of the Year award at the Footwear News Achievement Awards in a long black Vetements X Juicy Couture velvet skirt, a long-sleeved shirt draped at the waist and long gloves, with almost no skin showing at all.
In 2015, singer Beyonce channelled Venus on the half shell in sheer Givenchy at the Met Gala, with only bits of strategically placed floral embroidery to keep her from arrest.
This year, the Met Gala celebrates a designer - Rei Kawakubo - whose last show encased the female body in oversize armless carapaces that swallowed the Betty Boop and Botero silhouettes whole.
"We live in an age of reality TV and transparency where everything is out there," said Ms Lucie Greene, worldwide director of the innovation group at J. Walter Thompson.
She added that the move to dress in the opposite direction was in some ways "a reaction to that - almost the anti-Kardashianisation".
It is a sign of the times, though one with a touch of irony, that for Mrs Melania Trump's official portrait, the First Lady chose a black tuxedo jacket complete with black tie at the neck, a formal, almost military and very covered-up look - as was the Ralph Lauren dress- and-bolero outfit she chose for the inauguration of her husband, United States President Donald Trump, with its high neck and matching gloves.
Perhaps because, as Ms Greene said, one of the hallmarks of these clothes is that to a certain extent, they "reject the strictures of the male gaze".
"They are not about what men want any more," she continued, "but about what women want."Read more at:cocktail dresses uk | cheap prom dresses uk
2017年04月11日
Two years ago, Seoul Fashion Week set out to become a compelling destination for the international crowd. In many ways, they succeeded. The city still draws large numbers of foreign buyers and press, flown in for the occasion. It has become a far smoother operation, now with a full-fledged mobile app that promises to deliver a "smarter" Seoul Fashion Week. The collections, all agree, keep getting better and better; a bit of editing would launch many to that next level.
Yet the momentum has slowed—though that isn't necessarily a bad thing. It means a number of breakout designers are taking precious time to develop their voices. LVMH Prize short-listers KyuYong Shin and JiSun Park of Blindness sharpened their take on avant-garde menswear with a beautiful glam-rock collection of asymmetrical jackets, dripping in pearl chains and costume jewels; it drew unprecedented buyer interest, so you can expect to find them overseas soon. After winning the International Fashion Showcase Designer award, The-sirius'sYounchan Chung also refined his lineup—think a structured brown jacket, embroidered with minute interstellar sketches—and staged an elegant presentation that felt like a tease for his coming Milan Fashion Week debut. Other standouts included Moohong and Nohke, both of which continued to tool with tailoring (peeled-back and pulled-apart layers, sliced and undone in clever ways), as Fashion Week first-timer Eun-hye Jo of Bourie played with texture and architectural lines, swatching marled wools and leather, fur and striped silk in a cool way.
Elsewhere, the streetwear backlash took full effect, driven in part by the success of those brands that veered away from it. Pushbutton exchanged cropped rugby shirts and tulle aprons for a more polished collection of tailored suit separates, many of which toyed with boxy shoulders and other Balenciaga-influenced proportions. It was a fine show, but one missed the childlike joy of seasons past—that crying manga girl jacket from Fall 2016 that drew out emotion. YCH charted a similar shift, as did local street style sensation Charm's. Designer Yohan Kang has admirably pushed for more maturity on the runway, but may have veered a little too far from the youthful energy of his logomanic staples; aptly, this collection was called Puberty, perhaps a knowing nod at those bumps in the road.
The fact is that right now, it is the street that gives Seoul its vibrancy—so why not embrace that reputation and find a fresh way to present it? It's precisely what Cres. E Dim. designer Hongbum Kim did, returning to Fashion Week after a few seasons off-schedule. Here, he maintained his brand's commercial edge with elongated hoodies (that importantly, did not feel like Vetements retreads) and velvet bomber jackets; well-cut and done in good fabrics, they were top-notch street clothes. His message, too, was one of the week's strongest—a protest-themed collection, sewn in response to the recent presidential scandal. The heavy rakes and other yard tools models carried were not meant to be twee, he explained; they were a call for Koreans to come back together and get to work rebuilding the country. It was proof that streetwear doesn't have to be basic—that when done right, it can be as meaningful and desirable as anything else.Read more at:prom dresses london | short prom dresses
2017年04月08日
THE shift from summer to autumn is home to the "middle man" of dressing.
You don't want to dust off your winter coat but you can no longer swish around in a sun dress - queue the light knit. Here is how to style lightweight knitwear so you look your best.
A turtleneck is classic and often associated with Parisian style.
Designed in a light and breathable fabric made with natural fibres, it can hug your figure and trap heat on cooler afternoons. Paired with a blazer, and on trend in a pinstripe or a soft block colour, the turtleneck is the best casual basic that you can dress up or down.
Wrap dresses, made legendary by fashion designer Diane Von Furstenberg, are the ultimate feminine silhouette. Taking inspiration from this, an autumnal option comes in the form of wrap cardigans.
Flattering at the waist and with a low pointing neckline, this is the reinvented cardigan that can be thrown on over anything.
Wrapped over silky tops or even just worn bare underneath and tucked into a skirt, you will be ready for the seasonal change with another stylist's basic.
After versatility? The jumper dress is a perfect fashion hybrid created for dressing in the transitional seasons. Made in lightweight wools this wardrobe essential is an all-in-one item that will keep you warm.
Belted at the waist or left in a shift shape, the jumper dress is an effortless throw-on piece for those evenings on a boat or for when having drinks at the beach. It's the one-stop knitwear staple that you need.Read more at:prom dresses 2017 | graduation gowns
2017年04月06日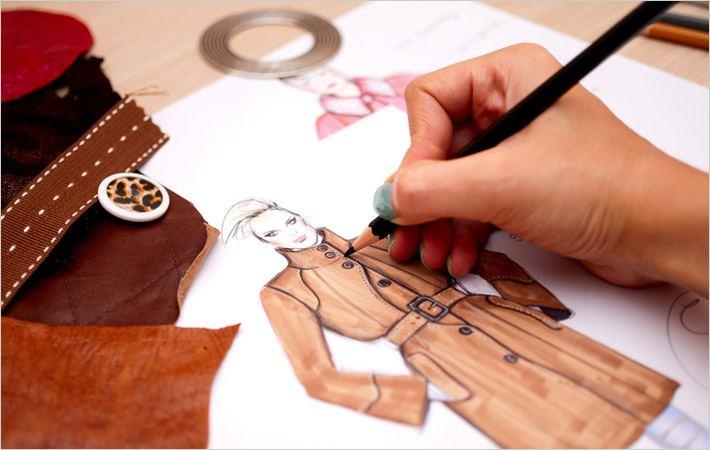 Speed and agility are the top priorities for every retailer competing in fast fashion, according to a recent research. With one in eight younger consumers (18 to 24 year olds) shopping every week and buying a fashion item at least once a fortnight, retailers are gearing themselves up to meet growing demand for fast, on-trend, fashion-led styles.
With many younger consumers constantly searching for style inspiration on everything from social media to the high street, retailers are under increasing pressure to turn around new lines in record time. Many have been working hard to reduce their lead times to meet this growing demand for fast fashion. One leading fashion retailer is now delivering new lines in two to three weeks; yet speed is only part of the success equation, says the research conducted by Kurt Salmon, part of Accenture Strategy.
"Retailers need to accurately analyse what is selling in real-time and be in a position where they can react quickly. According to one major fashion retailer, there is now only a 24 to 36-hour window from browsing to buying. Retailers that actively engage with their customers, analyse shopping and social media habits, and pre-empt future trends, will be the winners in the fast fashion market," said Dan Murphy, managing director, Kurt Salmon, part of Accenture Strategy.
Speed of delivery of online orders is also highly important to consumers. The research highlights that one in five of 18 to 20 year olds want same day delivery, and a further 13 per cent want delivery in less than half a day. Those in the age group of 21 to 37 years are slightly more relaxed with almost a third happy for their orders to arrive the next day.
The study found that shoppers buy for the present, with 53 per cent of all consumers surveyed wearing items within a week of purchase, and 15 per cent wearing items the very same day. For younger consumers (18 to 24 year olds), the numbers increase; 60 per cent wear items within a week of purchase, and one in five wear items on the same day of purchase.
While the majority of younger shoppers claim that ethical sustainability is a key factor informing their purchasing decisions, their behaviour suggests otherwise; less than half (48 per cent) of 18 to 24 year olds recycle their clothes. Additionally, half (50 per cent) of retailers surveyed say they are actively exploring new ways to extend the product lifecycle, using recycled materials, or facilitating clothes swapping and sharing.
"The insatiable appetite for fast fashion will inevitably continue as these shoppers age. There is no reason to believe that younger consumers, who have grown up wedded to devices and social media, will expect anything less than instant gratification in years to come, and continue to possess the same sense of style and image," added Murphy.Read more at:uk prom dresses | cocktail dresses uk